Growth Masterminds
August 9, 2023 9:00 AM - March 13, 2024 11:00 AM (PDT)
Description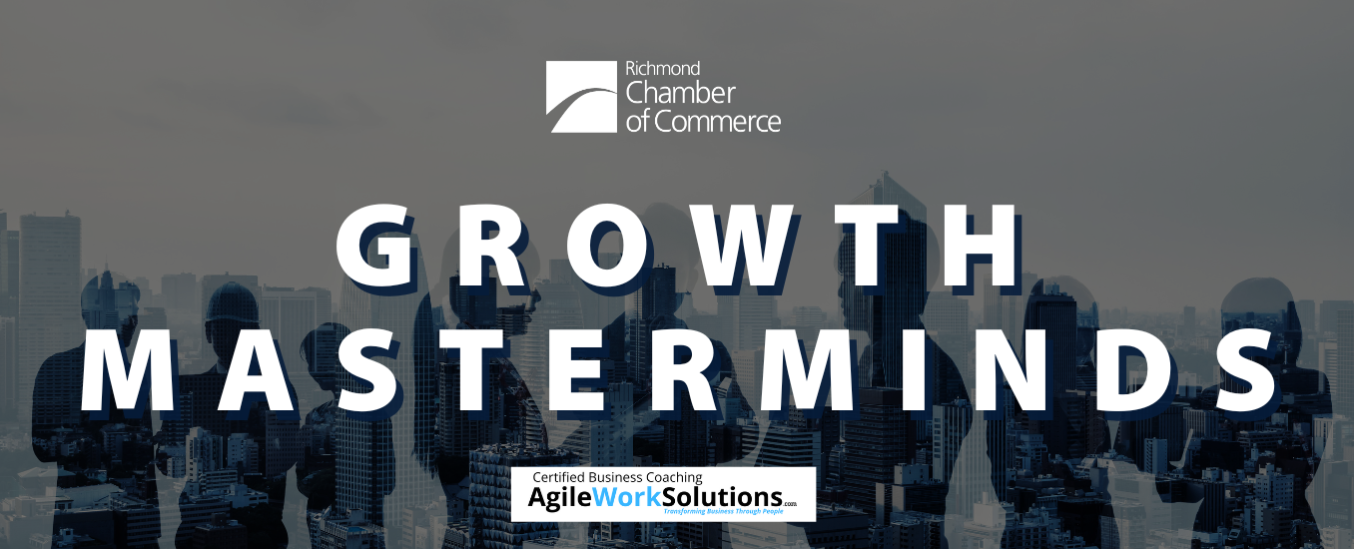 Is it lonely at the top? Take your business to the next level with our 2023 Growth Masterminds series designed for CEOs, Executives, and Founders.
These masterminds are peer-to-peer, small mentoring groups used to help members solve their problems with input and advice from the other group members. Participants share experiences, insights and knowledge with the facilitation of the group provided by a professional, experienced, Certified Business & Executive Growth Coach with over 20 years of experience.
With a small group of participants, you will get a chance to participate in regular discussions and learn to explore the real business challenges your peers are experiencing. After each regular monthly 2 hr session you will leave with actions to implement in your business right away!
The group context of the cohort approach enhances the ability of participants to share personal experiences, build trusted networks and promote a richer dialogue of learning in a confidential and private small group. Often, participants will continue to coach each other after the final session together as friendships are built.
Click here for more information.
Growth Benefits for Participants
Confidential & private space for CEOs, Executives, or Founders of Small and/or Medium Businesses to think bigger and stretch beyond personal limitations
Structured identification of key business challenges for breakthrough growth
Non-competitive sharing through strategic, diverse peer discussions
Access unique skills, experiences and connections with peers also growing their business
Action learning drives practical solutions to be implemented immediately
Develop advanced leadership & business skills
Learn industry trends & agile growth drivers: strategy, execution, people, systems, profit, leadership, and customers
Think different, bigger and stretch beyond personal limitations
Expand your trusted network exponentially and rapidly
More than an advisory board for your Small and/or Medium Business
Registration Process:
Please register through the link on the right.
After registering, please complete this questionnaire.
Application will be reviewed for terms and best fit with the appropriate group (you will be contacted within 5 - 7 days)
Registered attendees that are selected will receive an introductory phone call from the coach facilitator
Selected attendees will be required to s

ign an agreement specifying terms and conditions to move forward.

Registered attendees that are not selected will be refunded.
---
WHEN:
Every Second Wednesday of the month from August 9th - March 13th, 2024
@ 9 am to 11 am

Scheduled sessions: Aug 9th, Sep 13th, Oct 11th, Nov 8th, Dec 13th, Jan 10th, Feb 14th, Mar 13th
WHERE:
The first session (Aug 9th) and Last session (Mar 13th) will be at 201-13888 Wireless Way.
All other sessions will be presented virtually.
TICKETS:
General Admission: $1100 + GST
Chamber Member: $900 + GST
---
PRESENTED BY: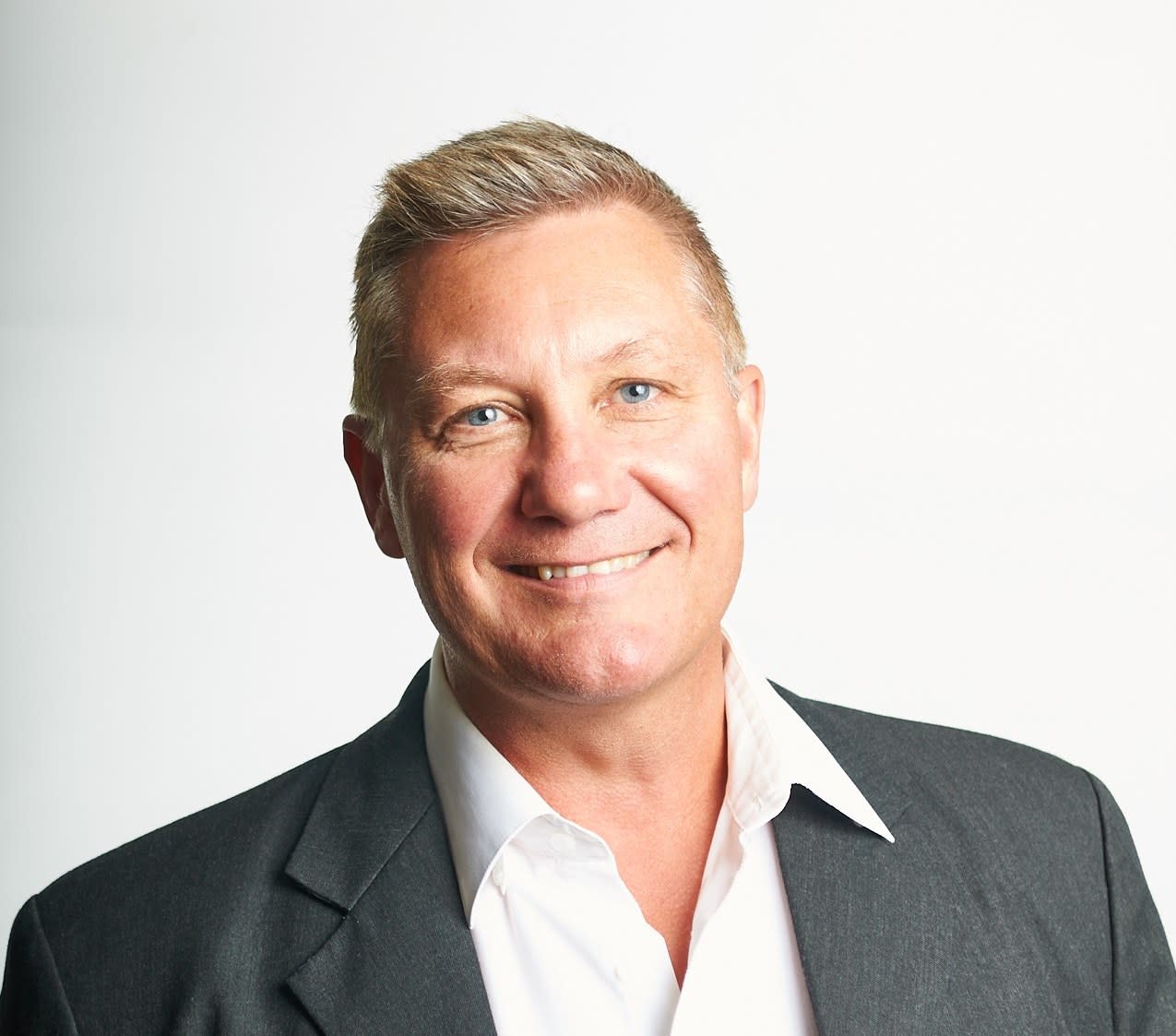 Jerome Dickey, Professional Certified Executive and Leadership Coach
Jerome's passion and practice is transforming business through people by elevating the success of CEOs, Founders and leadership teams. Through co-created partnerships with clients, Jerome is a specialist in leveraging and aligning purpose with plans, ensuring results with a positive impact on customers, employees and other stakeholders.
During his career, Jerome has thrived in a variety of industry roles to master deep knowledge of operations, people & culture, project management, transformation, change, and process improvement. Across both large and small organizations, his favourite words of advice are "stay agile"!
His WHY is "Simplify" which allows him to bring expertise in taking complex information or ideas and simplifying it for understanding and improvement. As complexity increases, you can remain confident in the proven, practicable, and proactive approach Jerome brings as an Agile Growth Coach.
Jerome brings more than 20 years of leadership and management practice to partnering with clients to improve performance. He also is a Professional Certified Executive and Leadership Coach and has a Master's Degree in Leadership. He helps turn challenges into opportunities by successfully leveraging the learned experience and thought leadership for complex situations.
---
Please complete this questionnaire after registering: Growth Masterminds Questionnaire
Pricing
General Admission: $1100 + GST
Chamber Member: $900 + GST
Richmond Chamber of Commerce
201-13888 Wireless Way



Richmond

,

BC

V6V 0A3

Canada




The first and last session will be in-person at the Richmond Chamber office. All other sessions will be online.
August 9, 2023 9:00 AM - March 13, 2024 11:00 AM (PDT)

Every second Wednesday of the month until March 2024.
Categories
Educational Event